YOUR UTE YOUR SPACE
Cutting Edge Canvas makes all-purpose ute canopies and sides to optimise your storage space for work or camping. By covering your ute tray with one of our high-quality canopies, you will have the peace of mind that your cargo will be secure and well protected against the elements.
No matter the size of your ute, we will be able to make a canopy for you using the highest-quality material out there. Based on the Sunshine Coast, Cutting Edge Canvas has established itself as one of the leading providers of canvas goods in the country, and we pride ourselves on always exceeding our customers' expectations. If you are in need of a ute canopy that is both durable and effective, then look no further than the experienced team at Cutting Edge Canvas.
If you are looking for quality canvas Ute canopies, reach out to the experienced team at Cutting Edge Canvas. Contact us today on 0413 334 767!
A ute canopy can be the solution you have been looking for to keep your cargo safe and secure during transportation. It allows you to store more within your ute tray, meaning less compromise on tough decisions about what gets packed and what stays at home. But even more importantly, a ute canopy will protect your load from the elements and any other unwanted outside disturbances.
Workers can now pack their electrical equipment without fear of rain ruining their circuitry. Families can stock up their ute with precious belongings that won't get damaged by the weather. And outdoor enthusiasts can pack all the camping gear they need; knowing that it will stay safe and dry while underneath the canopy. Simply put, ute canopies are the accessory than any serious ute driver needs.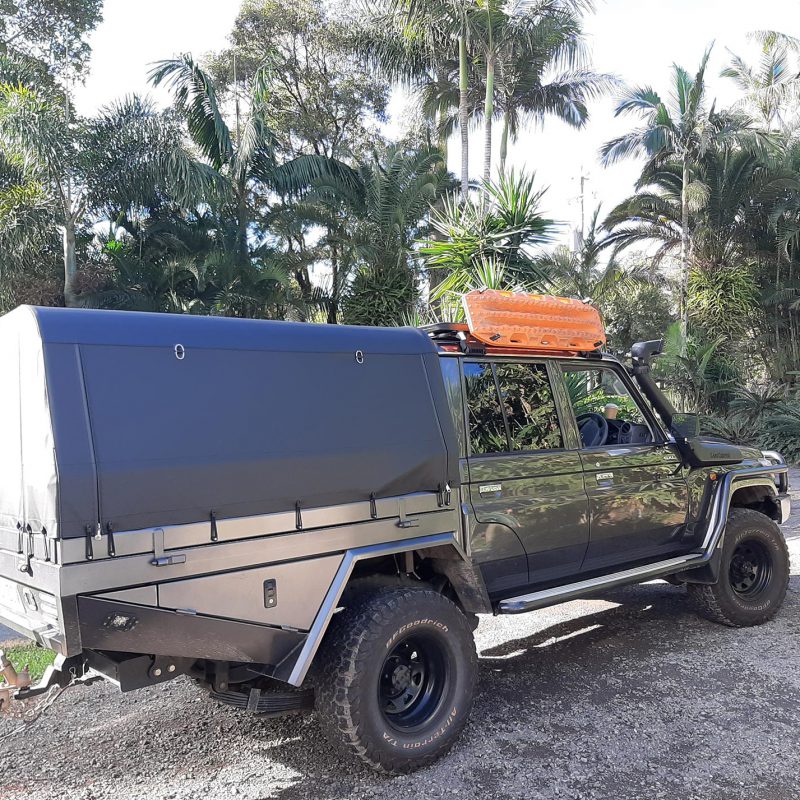 HIGH QUALITY UTE CANOPIES
Cutting Edge Canvas make custom ute canopies using 100% Australian 12oz canvas. We use the best material going around, so that our customers can be sure that their equipment and possessions will be well protected when under the safe coverage of one of our canopies.
The material we use is also entirely waterproof, so you don't have to worry about any of your equipment taking on water damage. Likewise, the shade provided by the canopy will mitigate any potential sun damage and help protect any perishable items during the summer months.
Oder Your Ute Canopies from Cutting Edge Canvas
Protect your cargo and optimise your storage space with a high-quality ute canopy from Cutting Edge Canvas today. Get in touch to receive a free online quote within 24 hours.