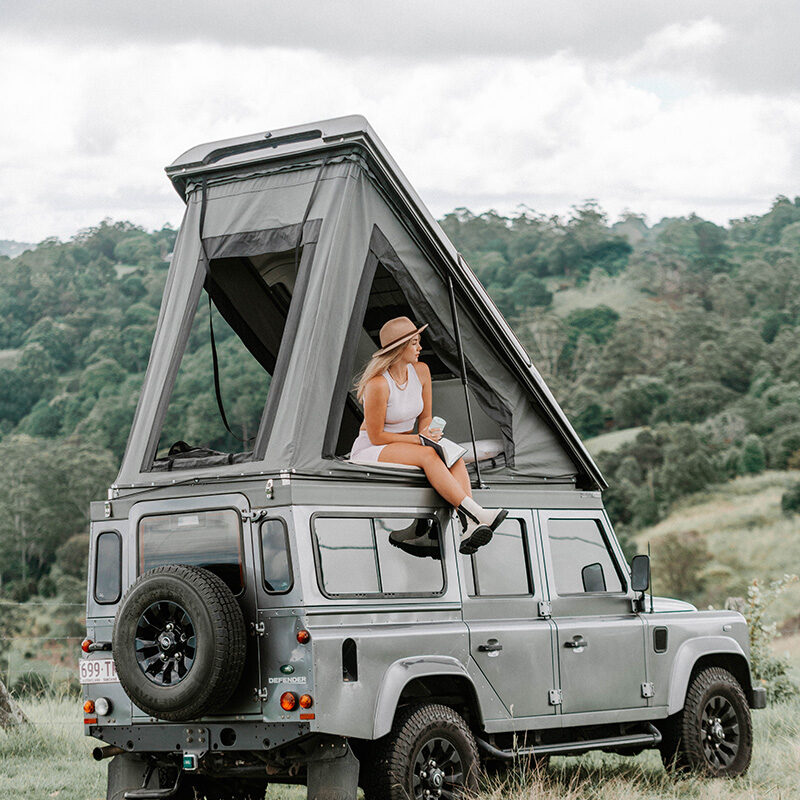 GIVE YOUR VAN THE EXTRA SPACE
Cutting Edge Canvas are the number one choice for rooftop/hinged poptop inserts for camping enthusiasts right across Australia. These inserts are made from the highest-quality canvas, stitch, and finishing, ensuring that your poptop is built to last, no matter the outdoor conditions.
Having a poptop on the roof of your van opens up so many possibilities for travel. They provide additional space, access to natural light and stunning views, and most are big enough to fit a bed. As far as camping accessories go, they are the full package, which is why you need quality-made canvas inserts to maximise their full potential. Thankfully, Cutting Edge Canvas is here to help.
For all your quality canvas goods, reach out to the experienced team at Cutting Edge Canvas. Contact us today on 0413 334 767!
Custom Poptop Inserts Built to Last
Cutting Edge Canvas make custom rooftop/hinged poptop inserts that are designed to withstand all Australian conditions. These inserts are 100% Australian made, are created from the highest-quality materials, and can be made to fit whatever size and shape you need for your vehicle.
Whether you need a brand-new insert, or your existing one replaced, our experienced team are here to help. We can create insulated inserts to keep you warm in the winter, or uninsulated inserts that will let in the breeze during a warm summer's night.
Your imagination is the limit. Whatever kind of rooftop/hinged poptop insert you need, we will be able to make it.
Order Your Rooftop/Hinged Poptop Insert from Cutting Edge Canvas
Upgrade your camping experience today with a high-quality custom rooftop/ hinged poptop insert from Cutting Edge Canvas. Contact us today to receive a free online quote within 24 hours.