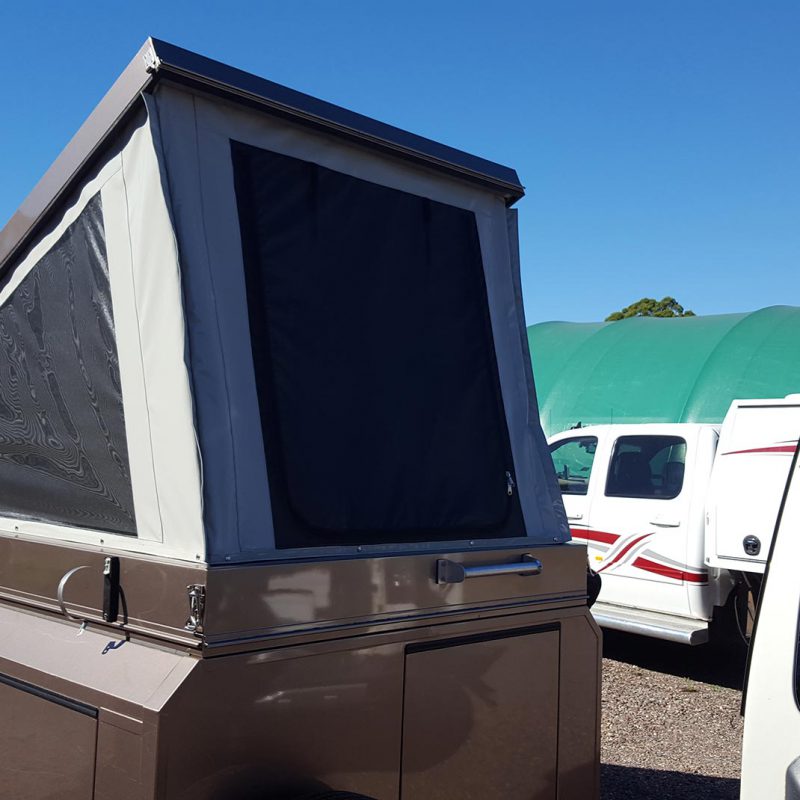 YOUR IMAGINATION IS OUR LIMITATION
At Cutting Edge Canvas, we take on custom canvas designs to create high-quality canvas goods for a variety of outdoor and work needs. We understand that our customers have individual requirements and specifications for their canvas goods, so our experienced team has been trained to accommodate a range of orders.
Based on the Sunshine Coast, Cutting Edge Canvas has earned a reputation around Australia of delivering durable and efficient canvas solutions for outdoor enthusiasts, tradespeople, and anyone who owns a ute, caravan, camper trailer, 4WD, or any vehicle that can be fitted out with canvas inserts. Let's take a look at some of the great products that our team can create custommade products for.
MOUNTAIN BIKE GEAR
While the thrill of mountain biking has no equal, the tedium of transporting your bike to the trail can often feel like a chore. And yet, if you try to cut corners during this process, you risk damaging your beloved mountain bike and its gear, costing you in repairs.
Thankfully, the bicycle bags and bicycle gear bags from Cutting Edge Canvas are convenient, waterproof, and made to protect the valuable equipment inside. Both our bicycle and bicycle gear bags are made from Australian-made 10oz canvas, ensuring that the contents will come out in the same exact quality as when your stored them away. And speaking of storage, our bicycle bags can be custom-made to fit your specific gear like a glove – eliminating the tedium and getting you onto the track quicker.
Order Your Custom Designs from Cutting Edge Canvas
Place your custom design order with Cutting Edge Canvas to get tailored canvas goods that will exceed your expectations. Get in touch receive a free online quote within 24 hours.