ABOUT CUTTING EDGE CANVAS
Cutting Edge Canvas is the number one choice for tailored canvas goods for all your camping, outdoor, and work expeditions. Based in the Sunshine Coast, we have spent the past two decades providing our customers with 100% Australian-made products using the highest quality canvas, stitching and finishing.
We are dedicated to only manufacturing canvas goods that meet our own high standards.
We achieve this by utilising innovative technology and techniques to craft durable goods using the best canvas material available.
CUSTOM & DESIGNED
FOR YOUR NEEDS!
At Cutting Edge Canvas, we can make custom designed products for a range of camping, outdoor and work equipment. Our line of products include: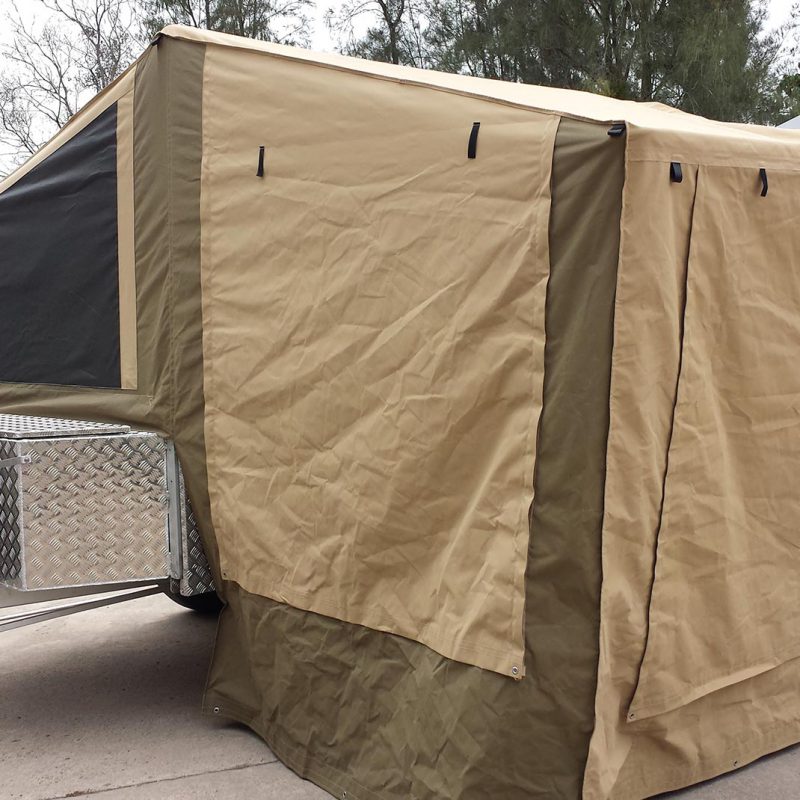 CANVAS BUILT TO LAST
We understand that experiencing the great outdoors requires equipment that has been built to last. Your adventures shouldn't be limited by flimsy fabric products that are going to fall apart as soon as they are taken out.
Neither should you have to deal with the frustration of your canvas being too big or too small for your vehicles and equipment. That's why you should go with the trusted canvas experts at Cutting Edge Canvas to make you products that are durable, effective, and tailored to your precise needs.
On our website, you can request a free online quote for your custom order that will be sent to you within just 24 hours. Afterwards, one of our friendly team members will be in touch to further discuss the order. And before long, you will have your high-quality canvas products, so you get on with doing the things that you love.
For all your quality canvas goods, reach out to the experienced team at Cutting Edge Canvas. Contact us today on 0413 334 767!